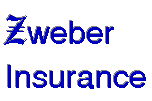 Sponsorship Info
Emmett Zweber Insurance Agency

Agent:		Emmett Zweber
Company:	
Location:	12401 Nicollet Ave. S.
		Burnsville, MN  55337
                Map to Office
Phone:		(612)890-4515
Fax:		

He is our team sponsor. If you are looking for great insurance rates,
give him a call and tell him the team sent you.

If you would be interested in adding to the sponsorship or completely sponsoring a team,
read below on coverage and submit your ideas.
This is the coverage the sponsor would get:
Name on Jersey
Unlimited Ads on all the WWW pages I have developed
Name on Hats
Name on Bat Bags
Name on Jackets
Where ever the sponsor requests
Many of the above depend on funds contributed by sponsor and team. If you may be interested, please fill out the following below.
Thank you for your ideas and contributions, I will get back to you soon.

---
Return to the Zweber Softball Home Page
Return to Aldy's Softball Home Page